For a mining company, the Mineral Resource is viewed as the most valuable asset. So it is important to get it right. We take a hands-on approach to assessing our clients' projects to ensure that our estimates of resources and reserves are based on a thorough geological understanding and current industry best practices. Our understanding of mining techniques and mineral economics has been cultivated from extensive experience around the world in a broad range of commodities. Our practical operational experience allows us to develop models based on sound geological knowledge, robust techniques and relevant mining styles.
Mineral Resource Estimation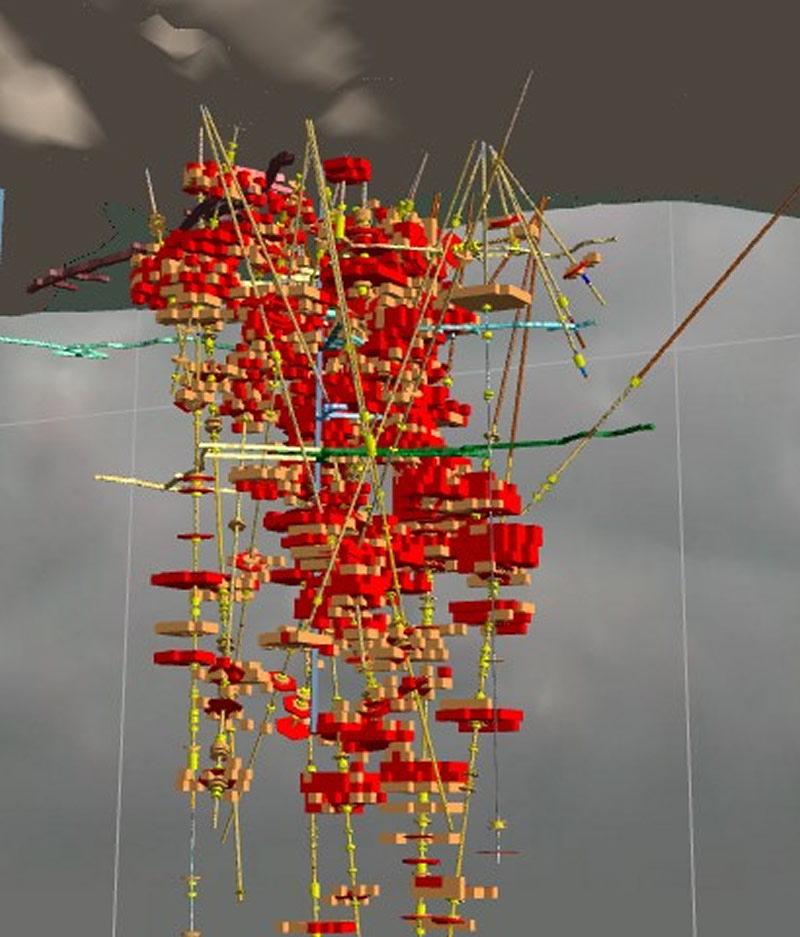 GeoGRAFX has extensive experience completing Mineral Resource estimations on the basis of both current and historical data. We are experts in bringing non-compliant resource estimations to the complaint stage by planning, managing and executing drilling programs to verify the historical information.
GeoGRAFX's team provides expertise in all aspects of geological and geostatistical modeling applicable to exploration and mining. We provide an integrated approach to assessing and using data, defining geological controls on mineralization, applying appropriate techniques for Mineral Resource and Ore Reserve estimation and validating mineable resource models using appropriate grade control and reconciliation practices.
Request further information or a quote for services.