Dia Bras'
Cusi
Mine is located in Chihuahua State, Mexico and
is situated within the  Sierra Madre Precious Metals Belt. Mineralization in the property is generally vein-hosted, structurally-controlled epithermal silver-lead-zinc mineralization.
Location: Mexico
Client: Dia Bras
Commodity: Ag
GeoGRAFX received the mandate from Dia Bras Exploration to estimate the resources of the Cusi Project disseminated Ag deposit and prepare a Resource Estimate.
Services for this client include: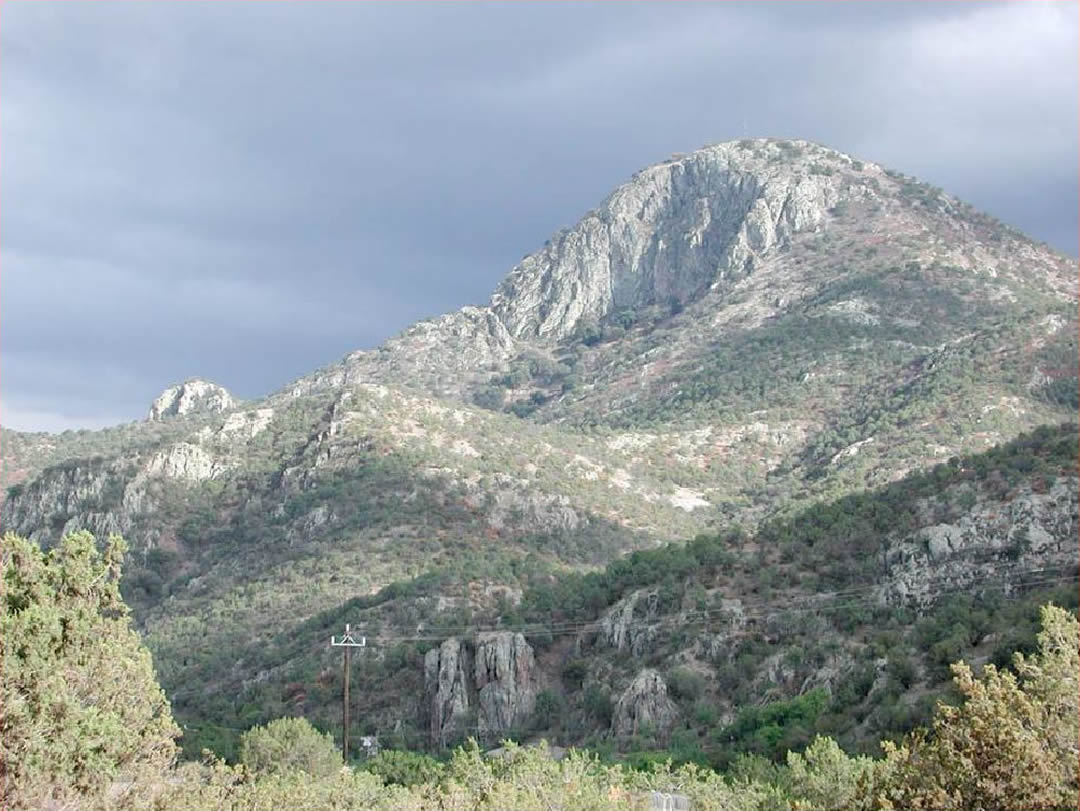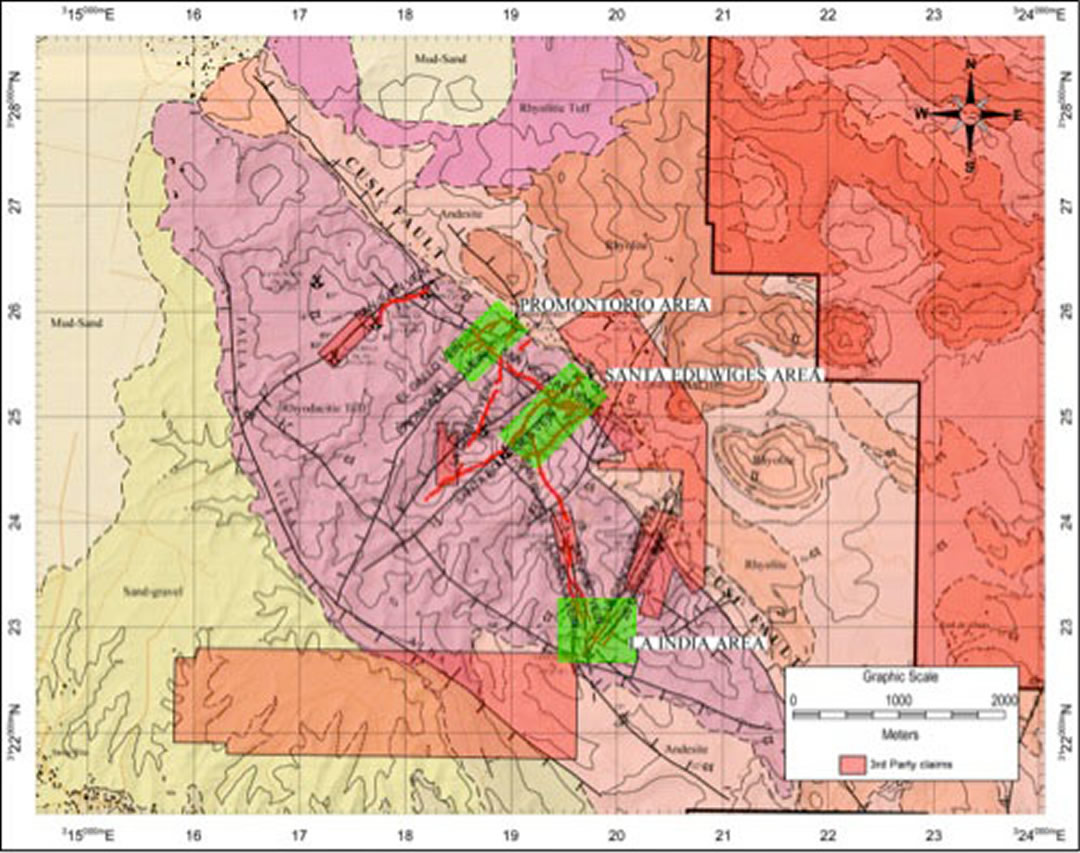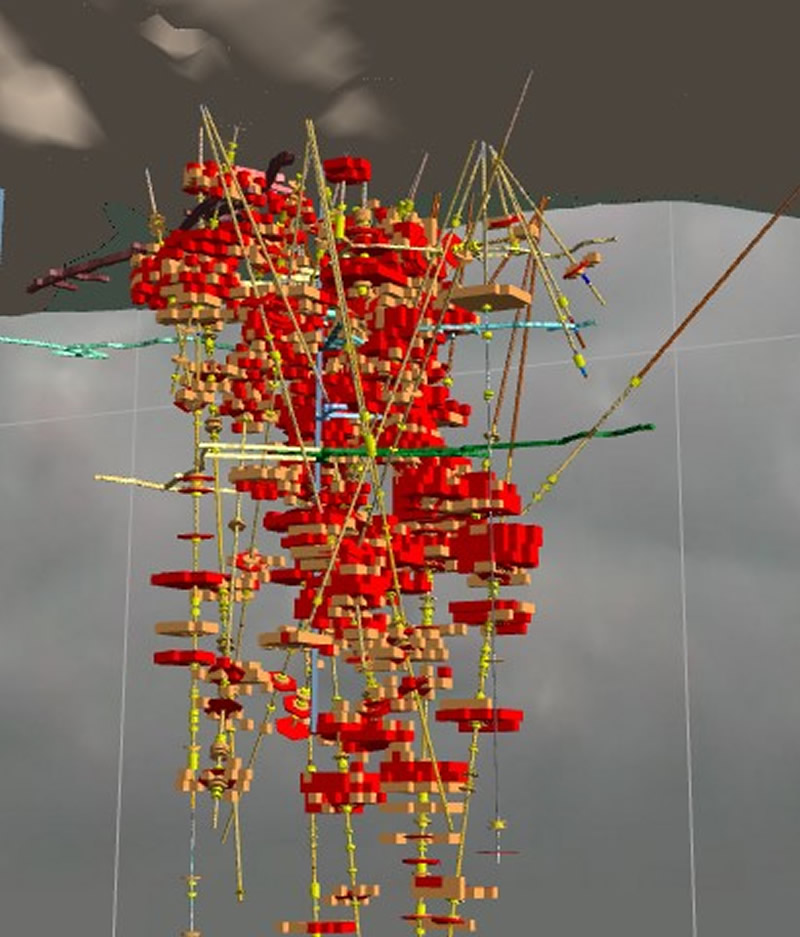 Drill hole database, geological interpretation, 3D openings from the underground developments and other documents were supplied by Dia Bras and validated by GeoGRAFX prior to modeling.
Ag values were used to model the grade of the deposit. To be consistent with previous estimates, IDS methology was used to estimate grade.  The block model values were then superimposed on the sections or visual validation. Resource was reported for various grade cutoffs. Geology was not considered as part of the estimate; a more robust estimate would be obtained if the underlying geology and structure were considered.
A 3D visualization was created for Dia Bras of the resulting resource so they could visualize the deposit.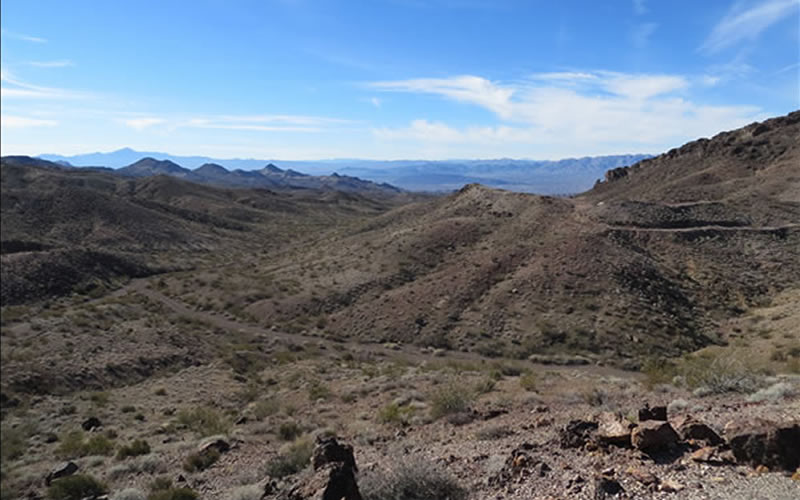 Van Deemen Au Project, AZ
The Van Deemen property is located in the Black Mountains, one of the most productive gold mining areas in Arizona. The deposit is a breccia-hosted gold deposit controlled by a detachment fault separating Tertiary age volcanic rocks from Precambrian granite.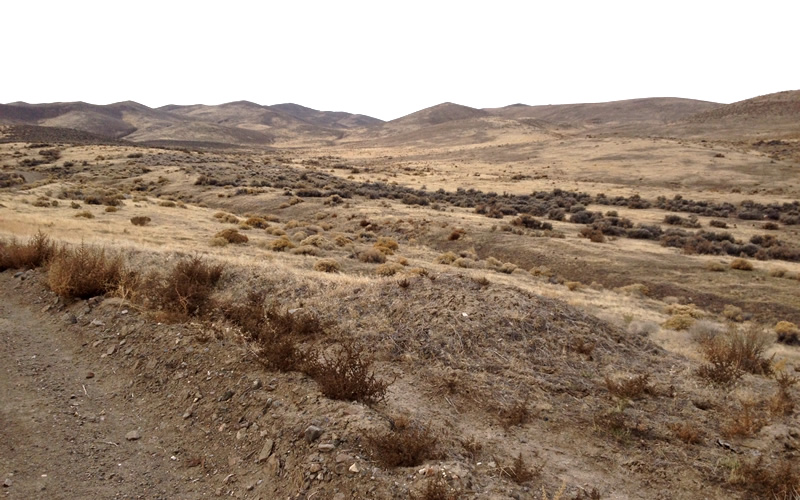 Daveytown Placer Au Project, NV
The Daveytown Property is located in the Slumbering Hills, Humboldt County, Nevada. The deposit is situated within the western, older, part of the Northern Nevada Rift geologic province of Miocene age. The placer mineralization lies within and on the alluvial fan of Daveytown Canyon.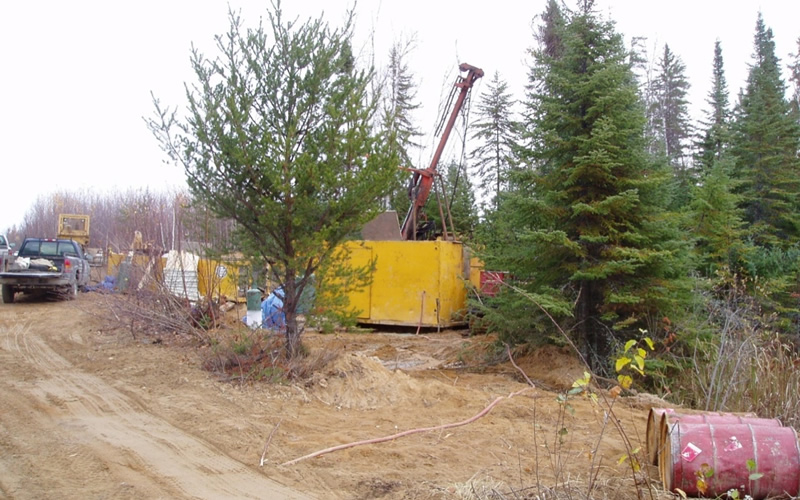 Kerrs Au Project, Ontario
The Kerrs gold property is situated in the Abitibi area of the Canadian Shield East of Timmins/Matheson Ontario. The quartz-carbonate breccia deposit is stratabound occurring at the contact of a thick, mafic pillow flow sequence overlying an ultramafic, magnetite-rich flow sequence.
How can we make your next project a success?