The Kerrs gold property is situated in the Abitibi area of the Canadian Shield East of Timmins/Matheson Ontario. The quartz-carbonate breccia deposit is stratabound occurring at the contact of a thick, mafic pillow flow sequence overlying an ultramafic, magnetite-rich flow sequence.
Location: Ontario
Client: Sheltered Oak Resources
Commodity: Au
GeoGRAFX was retained by W. A. Hubacheck Consultants during phases 3 to 5 of the Kerrs project to assemble and digitize the geological, geochemical, and geophysical databases using the Mapinfo/Discover GIS software platform.
Services for this client include: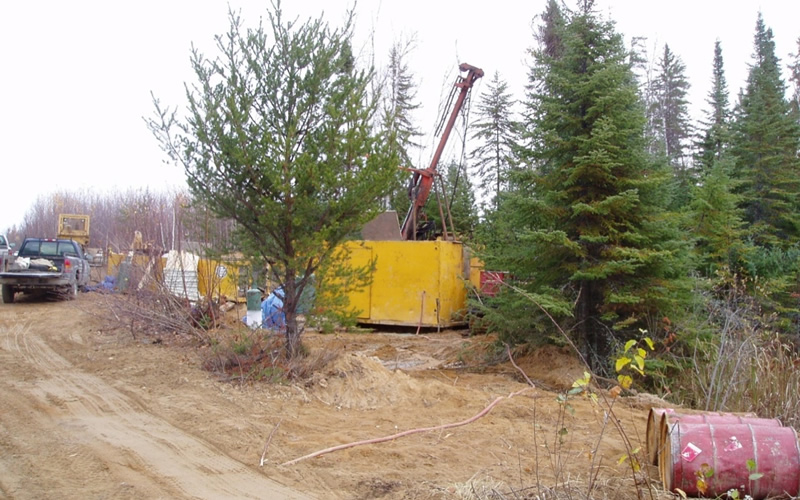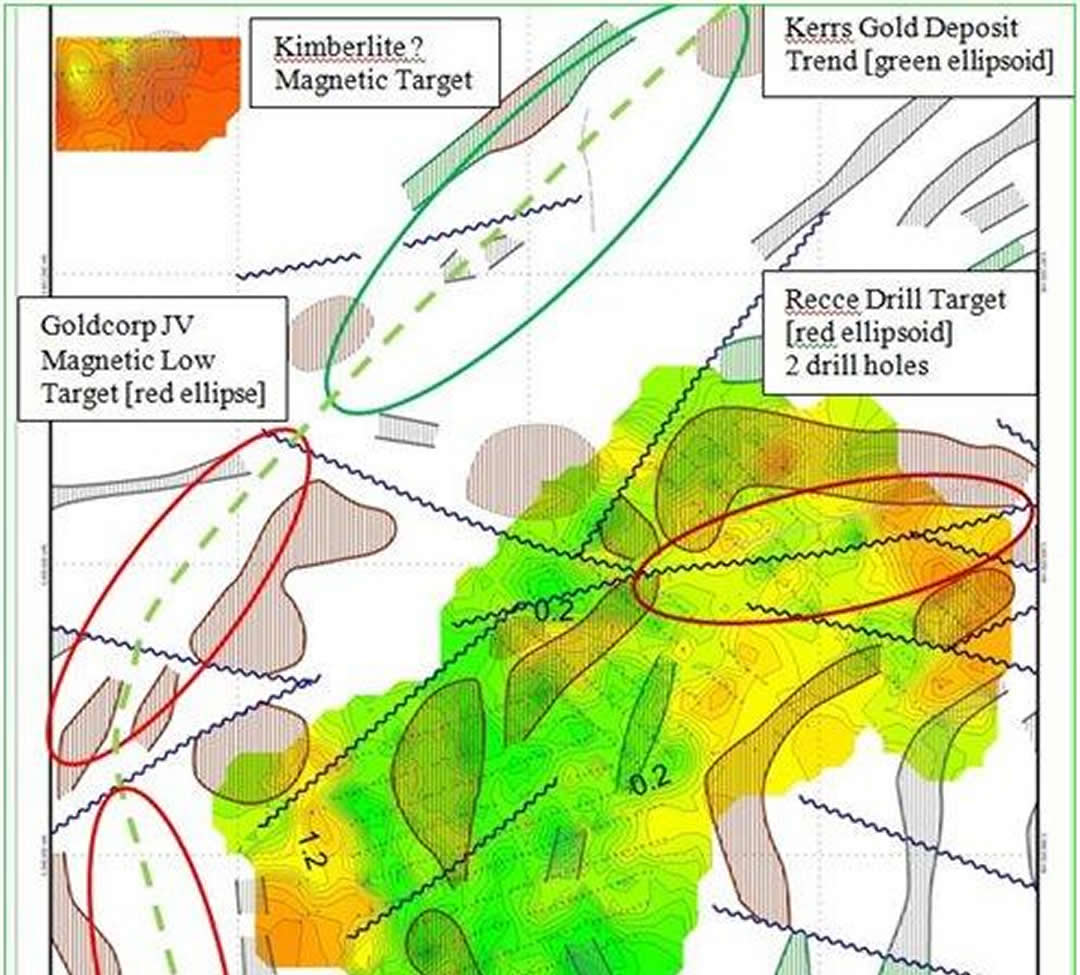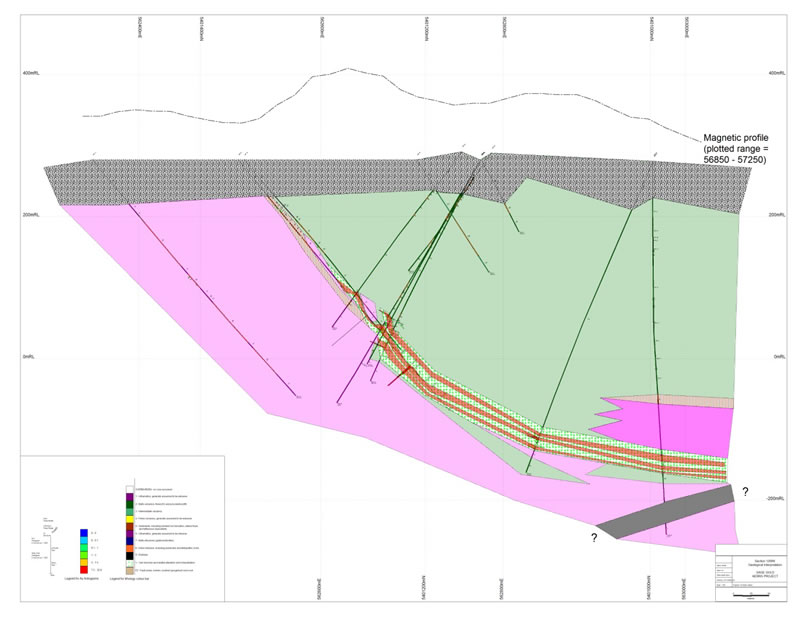 The resulting GIS data platform proved to be an effective interpretative geoscience tool which has been employed by HCG throughout the project. Barbara Carroll, an independent QP, helped to validate and verify the assay database, drill logs and 3-D cross-section modeling using Mapinfo/Discover software to support the resource estimation process.
A 3-D cross-sectional model was generated from the cross-sections with interpreted mineral outlines serving as the basis to perform geometric polygonal and geostatistical calculations. This polygonal cross-sectional method was used to validate the geostatistical methods.
1068 samples were collected from the soil geochemical program, Mobile Metal Ions (MMI) program. The interpretation of the data was based on a multivariate statistical technique called Principal Component Analysis. The figure above illustrates the correlation factor scores for the associated elements of Sr /Ca/Mg/Ba/Ni which is a pathfinder suite associated with a silicified, pyritized, feldspar porphyry unit intersected in drill holes.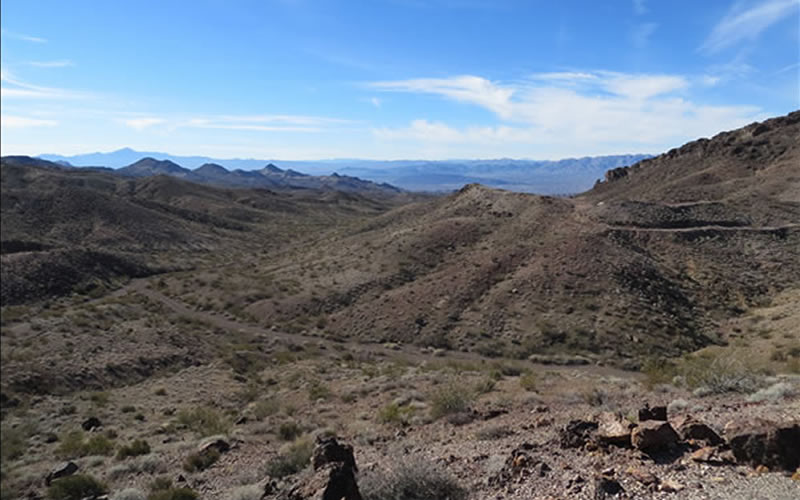 Van Deemen Au Project, AZ
The Van Deemen property is located in the Black Mountains, one of the most productive gold mining areas in Arizona. The deposit is a breccia-hosted gold deposit controlled by a detachment fault separating Tertiary age volcanic rocks from Precambrian granite.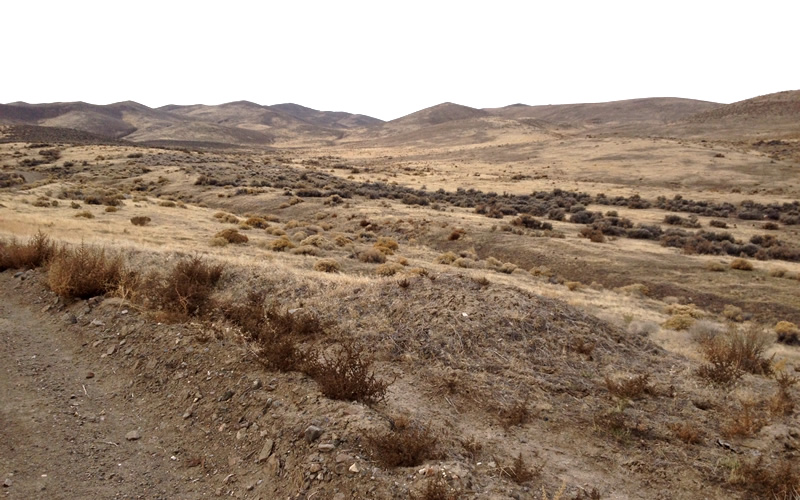 Daveytown Placer Au Project, NV
The Daveytown Property is located in the Slumbering Hills, Humboldt County, Nevada. The deposit is situated within the western, older, part of the Northern Nevada Rift geologic province of Miocene age. The placer mineralization lies within and on the alluvial fan of Daveytown Canyon.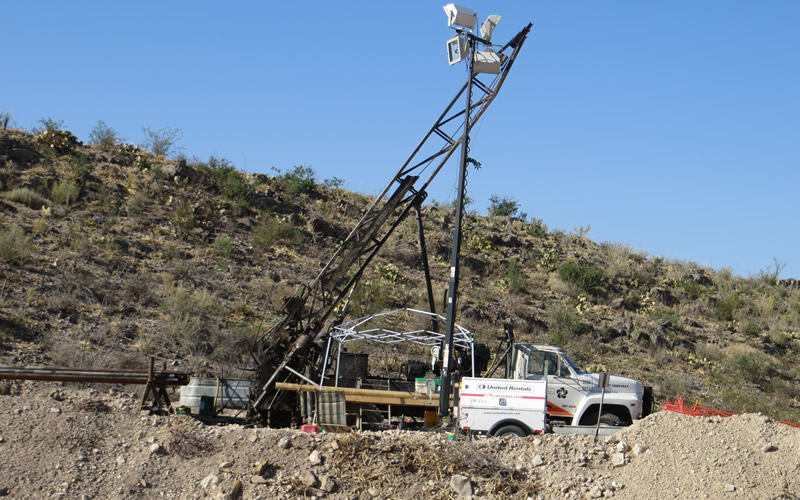 Shafter Ag Mine Site, TX
Aurcana´s Shafter Property is located located in Presidio County, Texas. The silver deposits at Shafter have been classified as a carbonate replacement deposit (CRD) and is similar to many of the world's largest CRDs which occur in adjacent northern Mexico.
How can we make your next project a success?