For a mining company, the Mineral Resource is viewed as its most valuable asset. So it is important to get it right. We provide an integrated approach in assessing each specific project to ensure that our estimates are based on a thorough geological understanding and current industry best practices. This experience allows us to develop models based on sound geological knowledge, geostatistical theory, robust techniques and relevant mining styles.
Mineral Resource Estimation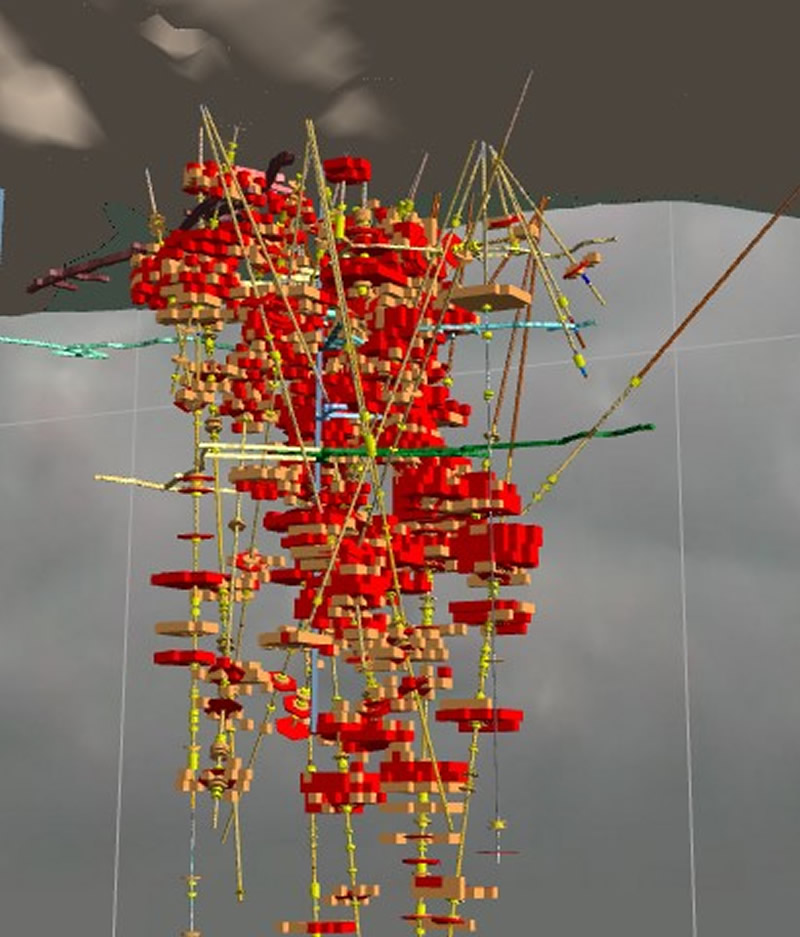 GeoGRAFX provides expertise in all aspects of ore deposit geology and geostatistical modeling related to exploration and mining. We have extensive experience completing resource estimations on both current and historical data.
GeoGRAFX can take clients data and integrate it with existing mine planning software. We are proficient in a wide range of industry standard geological and mining software for modeling and resource estimation. We have worked on a variety of deposit types and commodities including precious metals, base metals, as well as industrial minerals.
Request further information or a quote for services.