The Van Deemen property is located in the Black Mountains, one of the most productive gold mining areas in Arizona. The deposit is a breccia-hosted gold deposit controlled by a detachment fault separating Tertiary age volcanic rocks from Precambrian granite.
Location: Arizona
Client: International Star, Inc.
Commodity: Au
Originally, GeoGRAFX GIS Services ("GeoGRAFX") was engaged by International Star, Inc.  ("ILST") to prepare a Technical Report for the Van Deemen project, Mohave County, Arizona. The purpose of this report was to demonstrate that the historical exploration data confirm that the project merits additional exploration work to verify previously defined mineralization.
Services for this client include: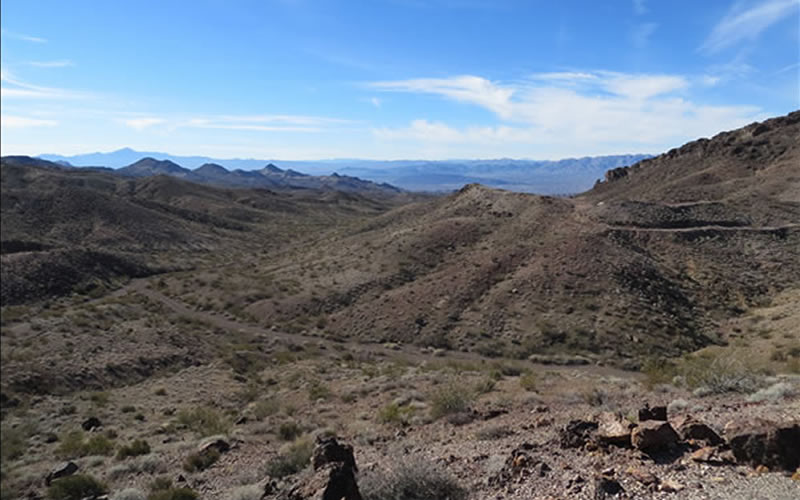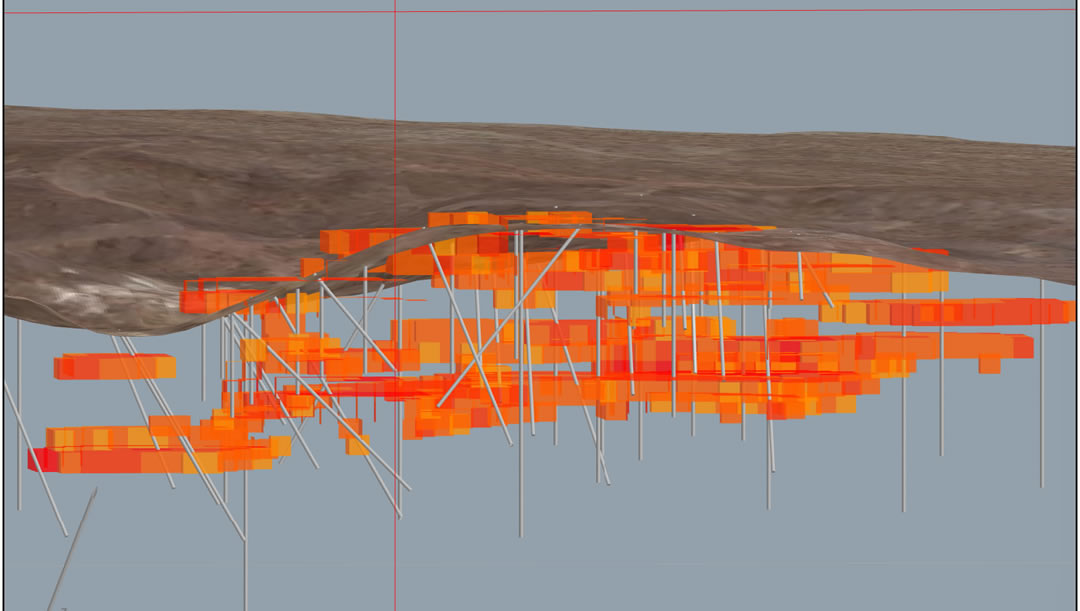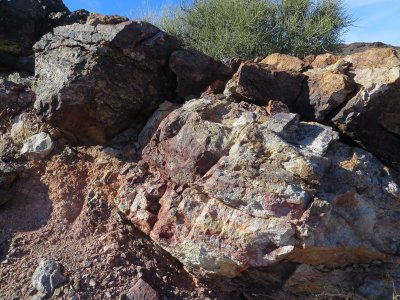 GeoGRAFX was provided with legacy data in the form of paper copies and rolled maps from the 1980s.   This information was entered into a GIS database, edited and verified. All data was in local mine grid and was converted to real-world coordinates. This data was used for the original estimate.  The resource was generated using similar techniques to the historic resource to confirm the origin estimates.
Subsequently, GeoGRAFX was able to recover additional maps that provided surface geochem and drill hole locations, as well as pulps from the 1986 drilling. A second resource was completed with the additional data. A draft technical report to comply with SEC Guide 7 requirements was created for ILST.  That has subsequently been converted to conform to 43-101 guidelines.
With the existing data, there is not enough lithologic information to create a geologic model for a resource estimation. The recovered pulps have been analyzed using a portable XRF. That data will be used to create the lithological signature of the drill hole samples and integrated with the existing data to create a geologic model for a new resource estimate.
 GeoGRAFX provided graphics services to ILST. Those services included investor presentations, collateral material, 3D visualizations, and web design.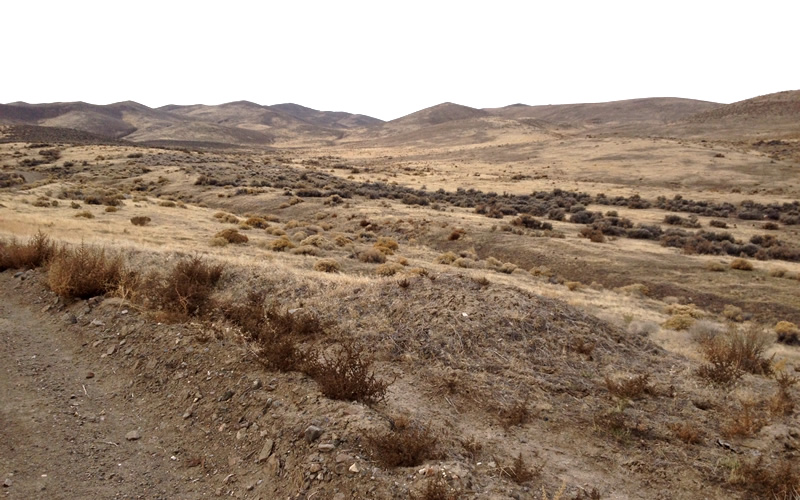 Daveytown Placer Au Project, NV
The Daveytown Property is located in the Slumbering Hills, Humboldt County, Nevada. The deposit is situated within the western, older, part of the Northern Nevada Rift geologic province of Miocene age. The placer mineralization lies within and on the alluvial fan of Daveytown Canyon.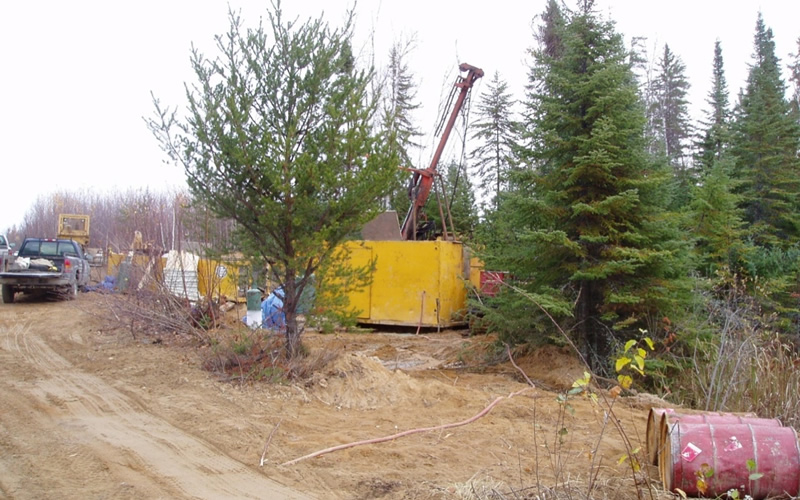 Kerrs Au Project, Ontario
The Kerrs gold property is situated in the Abitibi area of the Canadian Shield East of Timmins/Matheson Ontario. The quartz-carbonate breccia deposit is stratabound occurring at the contact of a thick, mafic pillow flow sequence overlying an ultramafic, magnetite-rich flow sequence.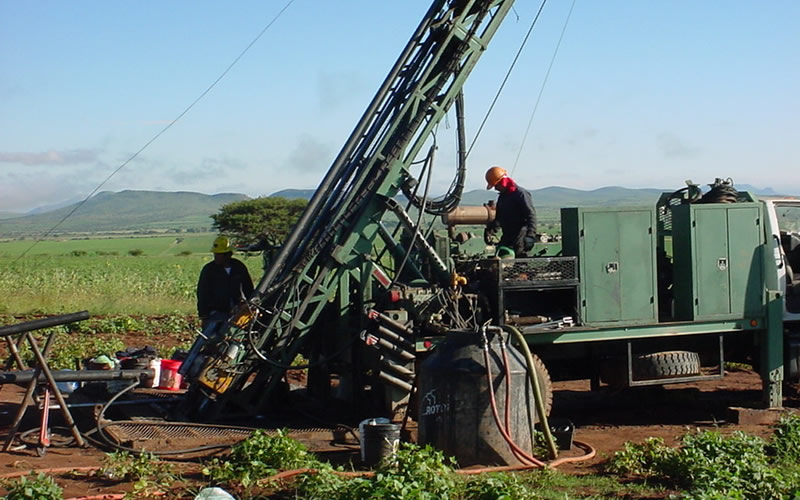 San Sebastian Ag Mine Site, Mexico
Hecla's concession holdings at San Sebastian are located in the middle of the prolific Mexican Silver Belt outside of Durango, Mexico. Mineralization in the district is structurally controlled and hosted in sedimentary rocks.
How can we make your next project a success?