The most important asset to any project is the quality of their data; it is the backbone to technical valuations. Good projects are built with good data.
GeoGRAFX offers complete data management services for our clients, from legacy data assessments, data capture, appropriate quality assured/quality controlled (QA/QC) data verification, to integration into a coherent and validated spatial database. All data projects are managed and conducted by geologists, data management, GIS and Information Technology specialists who take a 'hands-on' approach to ensure database management is based on a thorough understanding of our client's needs. This understanding enables GeoGRAFX to provide the very best data management solutions, tools, and workflows by combining exploration and mining practices with the latest technology trends and mining specialist software products on the market for each client in all stages of the project, from conceptual through exploration to production.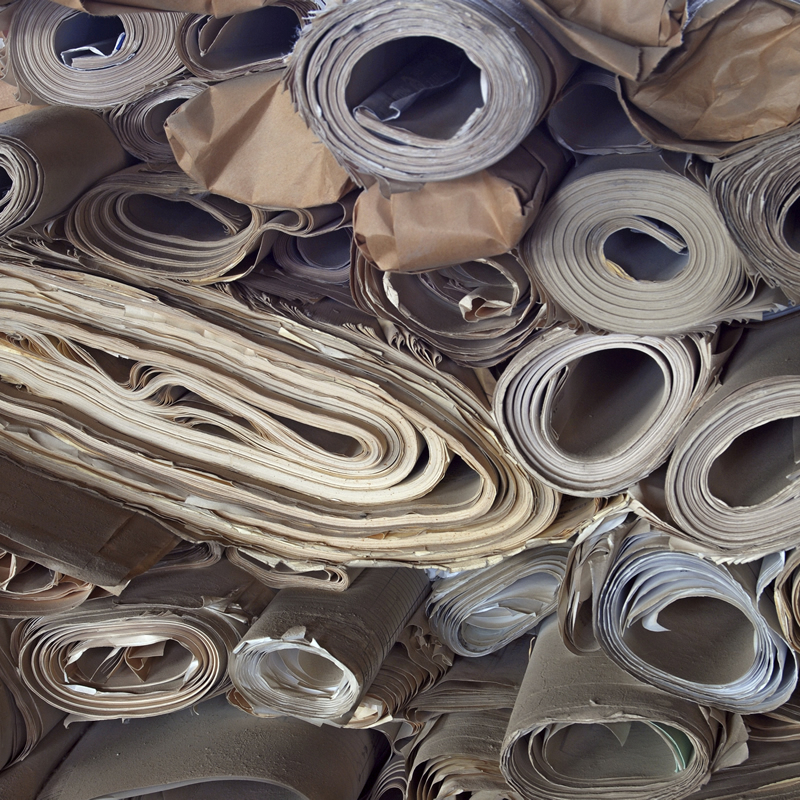 Data compilations of historic legacy data are a valuable resource for any exploration or mining company. Conversion of old geologic maps from paper copies to new digital products is a complex task requiring an efficient method that minimizes errors and limits the need for heads-up digitizing.
GeoGRAFX can convert handwritten data, drillhole logs, and historical maps into formats that can be uploaded and utilized in 2D and 3D software programs. The benefits of converting paper data to digital databases include the ability to efficiently manipulate and incorporate geological, geochemical and geophysical data into formats that can be used for exploration and mining.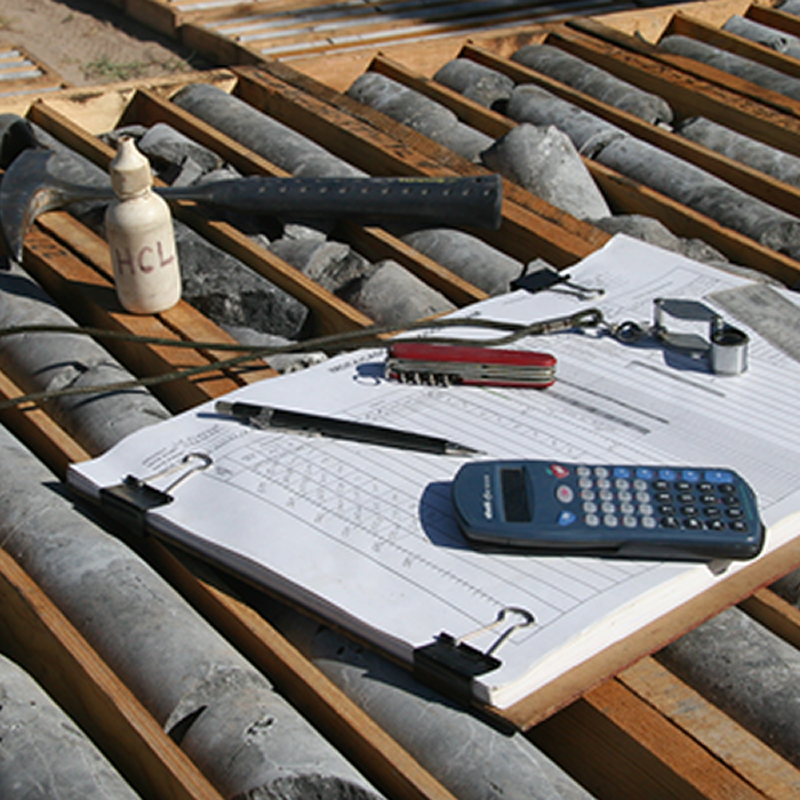 Geologic field data collection is undergoing a revolution, largely precipitated by global positioning system (GPS), geographic information system (GIS) and the ability to capture data digitally in remote locations. Smartphones and tablets can record a wide spectrum of geologic data and enable geologic map construction and evaluation in the field.
Portable XRF (pXRF) sampling has also gained in popularity and is becoming standard equipment in mineral exploration.
While these methods minimize hand entry, nothing replaces a geologist's field notes with sketches.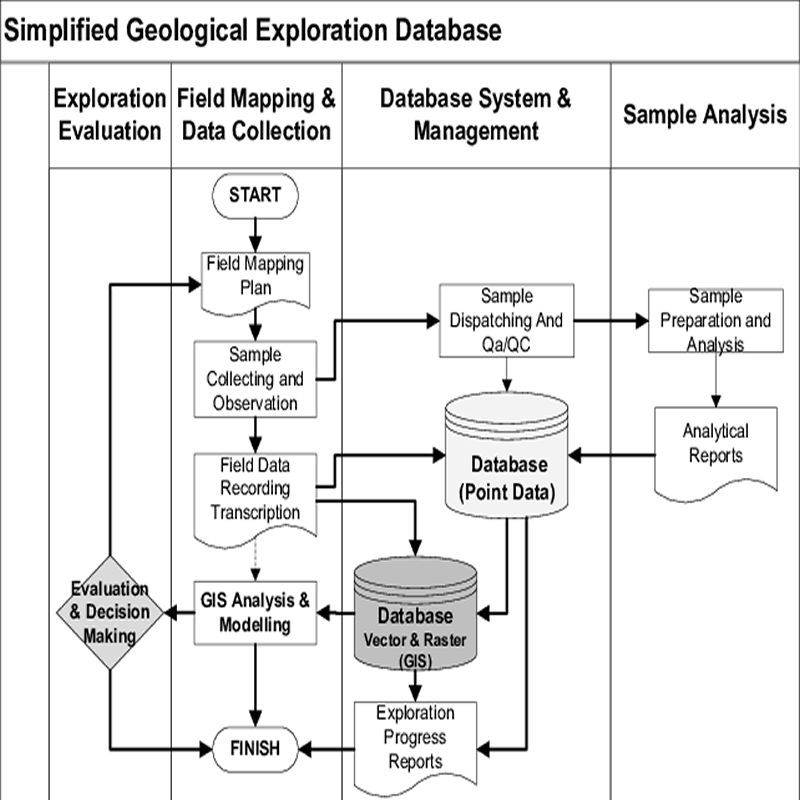 As data requirements for compliance and successful exploration continue to grow, it's become essential to have some form of data management system in place for drilling and sample management. Technology has come a long way, and there are now options available that are both time and cost effective.
GeoGRAFX can help you choose a system that meets your specific needs or provide qualified staff to manage your program for you.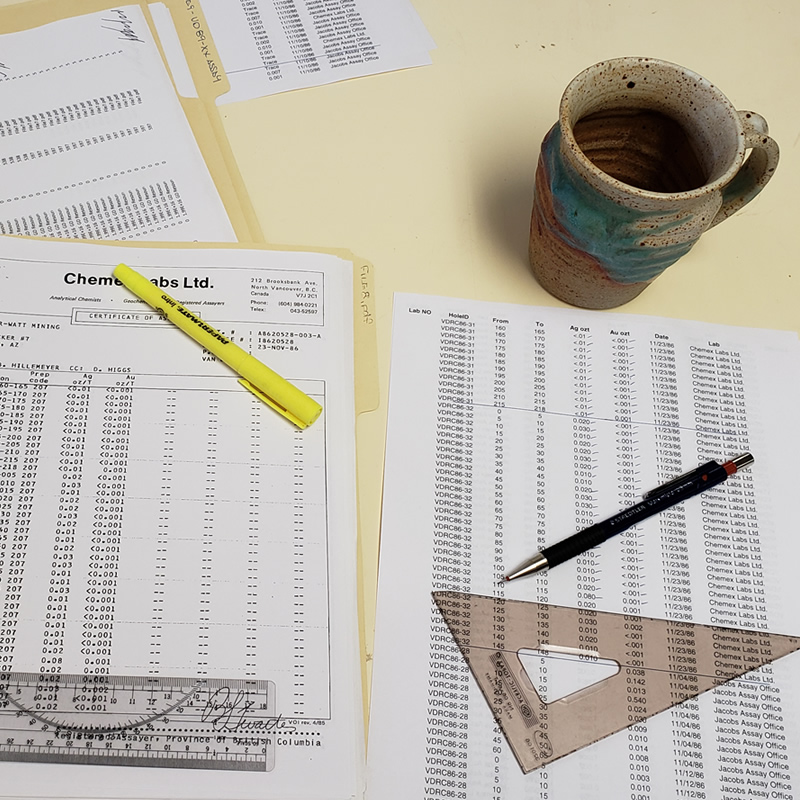 Survey, map and drillhole data for a single project can include tens of thousands of records that originate from numerous sources and were recorded by many different individuals. There are numerous opportunities for errors, such as incorrect recording of data in the field, analytical error during assaying, and keypunching or digitizing mistakes when data are transferred from paper to computer files.
After completion of manual record checking procedures, database records are further assessed thru digital error identification methods. This provides a check on items such as sample record duplications, end of hole errors, survey and collar file inconsistencies, and some potential lithocode file errors prior to moving forward with the project. We maintain the highest quality-control standards to ensure that your data is validated and as error-free as possible.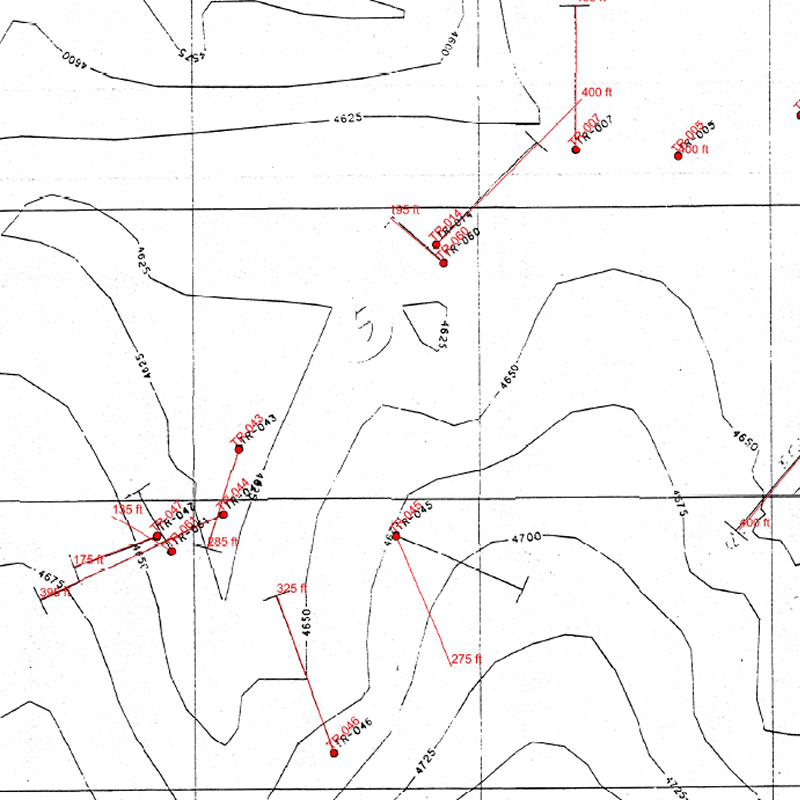 GeoGRAFX evaluates historical drillhole databases as well as mapping datasets to identify weaknesses, inconsistencies, and errors during a rigorous review process.  The assessment considers both spatial and attribute data. The audit also includes comparing the raw data (paper logs and maps) and verifying the information captured in the digital database. This process will identify inconsistencies and areas where standardization is required and what needs to be done to meet current reporting requirements.
TT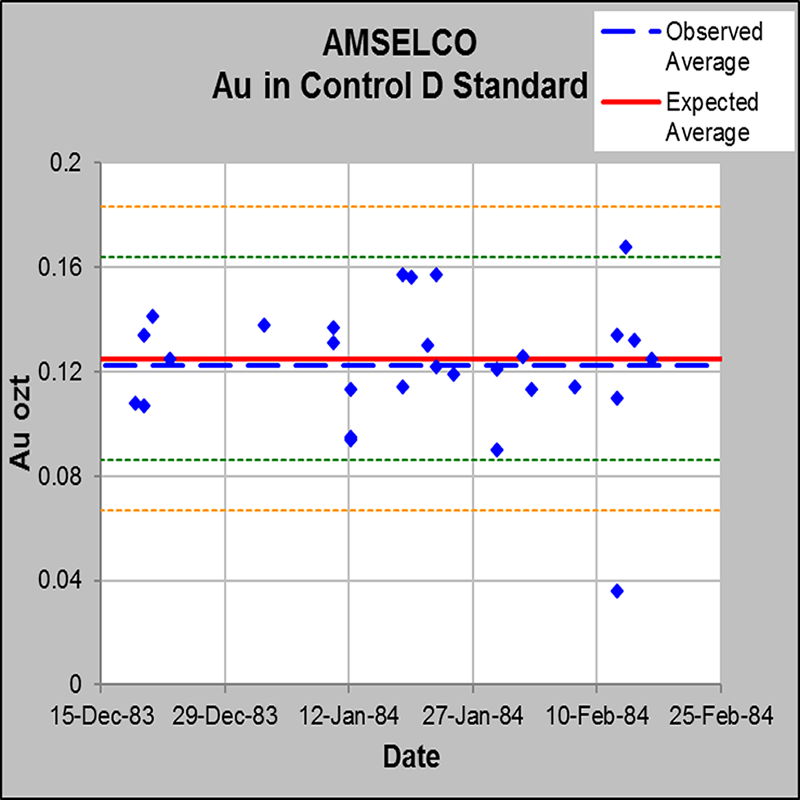 Quality Assurance and Quality Control procedures form the foundation and safeguard of the overall quality of any output, whether it is a resource model, exploration program, metallurgical sampling, grade control, plant sampling, etc. These procedures ensure confidence in quality of the resource and reserve estimates.
GeoGRAFX can recommend quality control procedures in addition to performing reviews on existing QA/QC procedures in place, and review of the current QA/QC database.
Request further information or a quote for services.