GIS software such as MapInfo and Datamine Discover are ready to use right out of the box. However, as with all software there is a learning curve. Maximize your your time and software investment through a custom training course designed to provide geologists with an overview of the product capabilities as well as a thorough understanding of many advanced features. The courses consist of a series of lectures and hands-on exercises using geological data to build maps and visualize data.
Learn the skills you need to be efficient and productive with your software investment.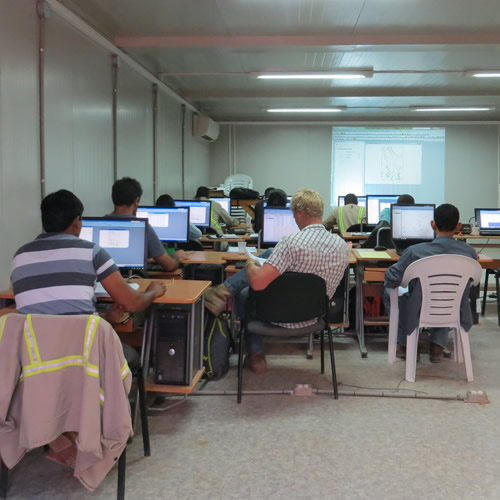 Learn the skills you need to be efficient and productive with your software investment.
Course Materials and Support:
All attendees receive a detailed course manual, example datasets, and utilities used in the course
60 days free email support for any queries relating to material covered in the course
On-site and Customized Training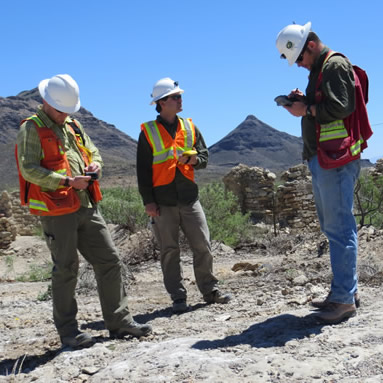 We can send our instructors to your location to teach any of our classes (standard or specialty). You'll benefit from personal, private instruction and save time and money by eliminating travel and related costs for your group. Often an on-site class for four or more students will cost less than a regional class. There is a 8-person limit for each class. On-site training requires you to supply computers and any additional hardware for each student.
GeoGRAFX offers a variety of custom training options, such as:
A custom designed training course for your organization. We consult with you and write tailored courses that focus on your project. The examples used in class reflect how you use MapInfo/Discover softwareand incorporate your data into exercises and cases that relate directly to your project. The result is maximum retention and the most valuable training experience possible. Using your data, we develop a customized workbook for your training, which takes 3-7 weeks.
A customized class from our existing course materials to fit within your available time and budget. This "a la carte" approach lets you choose from a menu of lessons and design a course that meets the specific needs of your MapInfo users. You may want to use a combination of the modules and lessons in the course outlines above. Also we are developing new modules to supplement our regional classes.
One-on-One "Personal Trainer". We can place someone next to you as your personal MapInfo/Discover trainer, consultant, and mentor.  You contract for as much time as you need.  Our trainer is 100% dedicated to working with you, answering questions, suggesting techniques, and/or demonstrating ways to create maps and map-based analysis. You are in total control of the content, pace, and choice of topics.  The choice of locations is up to you, choose on-site, at GeoGRAFX's offices, or the popular web-based meetings where the trainer can view the client's screen in real time.
Opting for a customized course is well worth the extra investment of time and money as it can focus on specific geographic areas and topics of immediate interest to the end user.  Clients can work with their own data and develop procedures specific to their application. Exploration geologists who are also experts in GIS teach all of our courses.
Contact us today to to find out more about the custom training opportunities.
Request further information or a quote for training.